GUÐNÝ KÁRADÓTTIR, ICELAND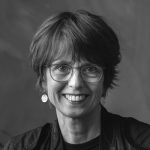 Guðný Káradóttir is senior marketing professional with proven experience in building brands for international markets and successful business concepts. Fields of expertise: Strategy, Marketing, Branding, Seafood and Sustainability, and SDG's. Fish became her profession in 2010, when she took on the job as Marketing manager of the Iceland Responsible Fisheries, promoting sustainable fisheries and IRF certification. She has worked closely with companies in the value chain of seafood from Iceland. Sectors: Fisheries, Food, Marine Technology, Creative Industries, Tourism, and Innovation and Entrepreneurship. She is working as a consultant with main emphasis on strategy, marketing and innovation.
Gudny holds a MSc degree in Marketing from the Aalborg University in Denmark and a degree in Business Administration from the University of Iceland. Work experience: Director of Food, Fisheries and Agriculture division, Promote Iceland (Íslandsstofa); Managing Director, Gagarin Ltd. (interactive media solutions); Project Manager, Trade Council of Iceland; She has also worked as a consultant in the field of marketing and strategy.
Guðný Káradóttir
Email: gudnykara@outlook.com
Phone: +354 693 3233
https://www.linkedin.com/in/gudnykara/