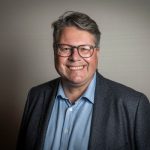 AWF Consulting was founded as a specialized Consulting for the Seafood Industry in 2008 by Alexander Wever, former head of seafood at Metro Cash & Carry Germany, after 12 successful years in the German seafood industry. AWF is based in Hamm/Germany not far away from Dusseldorf and Dortmund.
Alexander made his business degree in economics at the Berlin University in 1995 and started in the seafood world beeing a company trainee at UNILEVER in the subsidiary NORDSEE, Europe biggest Fast Food chain for seafood where he worked as Marketing Manager and District Sales Manager. After four years he was hired by Globus Hyper markets where he was responsible for the seafood business for seven years as Category Manager and Seafood buyer.
Today AWF Consulting is making about 50% of its turnover with international clients and 50% of the turnover in Germany. Focus of the consulting business is market research and market analysis that goes together with evaluation of seafood products for their suitability to the German speaking markets. Besides he is publishing articles in the "Fischmagazin" – the only seafood periodical in the German speaking market – and he is the Marketing Representative for the NASF North Atlantic Seafood Forum which is the biggest seafood business conference on earth. He has been keynote speaker at NASF three times for whitefish issues. AWF Consulting is covering the German speaking European markets: Germany, Austria, Switzerland and Poland and the Baltic States.
Alexander Wever
AWF Consulting
Email: alexander.wever@aw-fisch.de
Phone: +49 178 812 9088